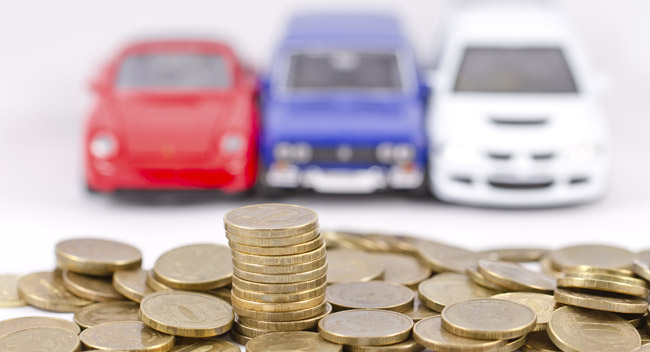 Unlike homes which steadily build on value and equity over time, cars lose their value with time. A brand new car begins to lose its value from the moment it is driven out of the showroom. Even if a new is car is kept in a spic and span condition, its make, age and model largely contribute towards the loss of car value, better known as car depreciation.
Definition of car depreciation
Car Depreciation can be defined as the difference in the car value when it is bought as against to when it is sold. This figure varies between models and manufacturers, however typically it falls by 15 to 35% in the first of purchase and up to 50% or more when the car is over three years old. Numerous individuals buy a car keeping the fuel efficiency in mind, however surveys have shown that before purchasing a new car, the depreciated car value is the most important aspect which consumers can review before making a choice. According to a survey conducted by CAP Automotive, depreciation will cost the consumer about three times more than the cost of fuel. Therefore, car depreciation is the most expensive cost of buying a brand new car.
Some of the UK car manufacturers who offer better car value as compared to others are Maserati, Tesla, Land Rover, Jeep, Mini, Audi, Mazda, Dacia, Lexus and Mitsubishi.
Factors which contribute to a car's loss of value
There could be multiple factors for the loss of car value. Below are some of the key aspects of car depreciation
Desirability – Certain models of cars are upgraded and modernized every few years while some continue to be sold for a decade without any major changes. Therefore, the more recent the model of the vehicle is, the more will be the car value.
Reliability – Some cars are considered more reliable than the others, due to their hardiness, servicing requirements etc. Therefore, cars with more reliability are less depreciated.
Condition of the car – The general condition of the car is perhaps the first thing the prospective buyers will notice in a car. Any kind of accidental dents and damages to the interior, exterior or the body will reduce the car value to a great extent..
Size – Small handy cars depreciate less than huge luxury cars because they have a low maintenance cost and consequently have to pay lower fuel and repair bills.
Mileage – Typically, a car runs about 10,000 miles an year. The more distance it has travelled, the more the car value will be lost.
Number of owners – The greater the number of individuals have owned the car, the more will be it's depreciation . This can be checked from the V5C registration or the car's logbook.
Fuel economy - The more miles a car can cover as against a gallon of fuel, the lesser will be the depreciation. This is the reason why all this while diesel cars depreciated less than petrol cars. However, this concept is changing as petrol cars continue to become more fuel efficient.
Length of warranty – Car value is at it's best if it is sold within the warranty period. Numerous manufacturers offer a warranty of three years with their cars but of late, warranty is also offered for seven years on certain models.
Servicing – Car value will depreciate less if all the servicing have been done appropriately at regular intervals at the authorized service stations completed proper receipts and stamps as recommended by the manufacturer.
Road Tax – The less fuel efficient a car is, the more road tax it is liable to pay. Therefore, its depreciated value depends on the Road Fund License it pays each year.
How to minimize depreciation
The amount of loss incurred against the depreciation of a car, can be put to a check. Below are a few tips on how to tackle car depreciation
Conduct a well informed research before you buy a new car or a used car. If it is a new car, look up at it's approximate depreciated value in the course of three to five years or whenever you intend to change it, so that you are not disappointed later on. If you intend to buy a used car, refer to a car depreciation table on the web to compare prices. The depreciated value of the pre-owned car should also be checked. Alternatively, you can consider buy an almost new car to effectively handle depreciation.
Look after the maintenance of your car. Ensure that regular servicing is being done and keep the logs and receipt safely. Well kept documents renders buyer's trust. Repair dents and damages at the earliest.
Keep a check on the annual miles covered by your car. Avoid unnecessary multiple trips. Use a bike to run errands.
Avoid modifications such as wheel arches, spoilers and wide wheels. They increase the car insurance premium but depreciate it's value.
Adhere to the popular colours when you buy a new car. Uncommon shades on a car may appeal to you but might not be preferred by the potential buyers. Make correct choices such as satellite navigations and air conditions are a must in regular cars while leather and metallic paints go well with executive cars.
Ensure that you sell the car at the right time to minimize depreciation. For example 4x4s should be ideally sold in winters while convertibles are to be preferably sold during summers.
Keep your new car for as long as possible. The loss of car value can be effectively combated with if you use it for seven to ten years. By then, the depreciation rate will become negligible.
If you intend to use your new vehicle for trading, it is advisable to consider leasing a car instead of buying it as it might cause a considerable financial loss. Car Insurance will always be a expensive expenditure, but it will definitely be lower for used cars as against the brand new ones.