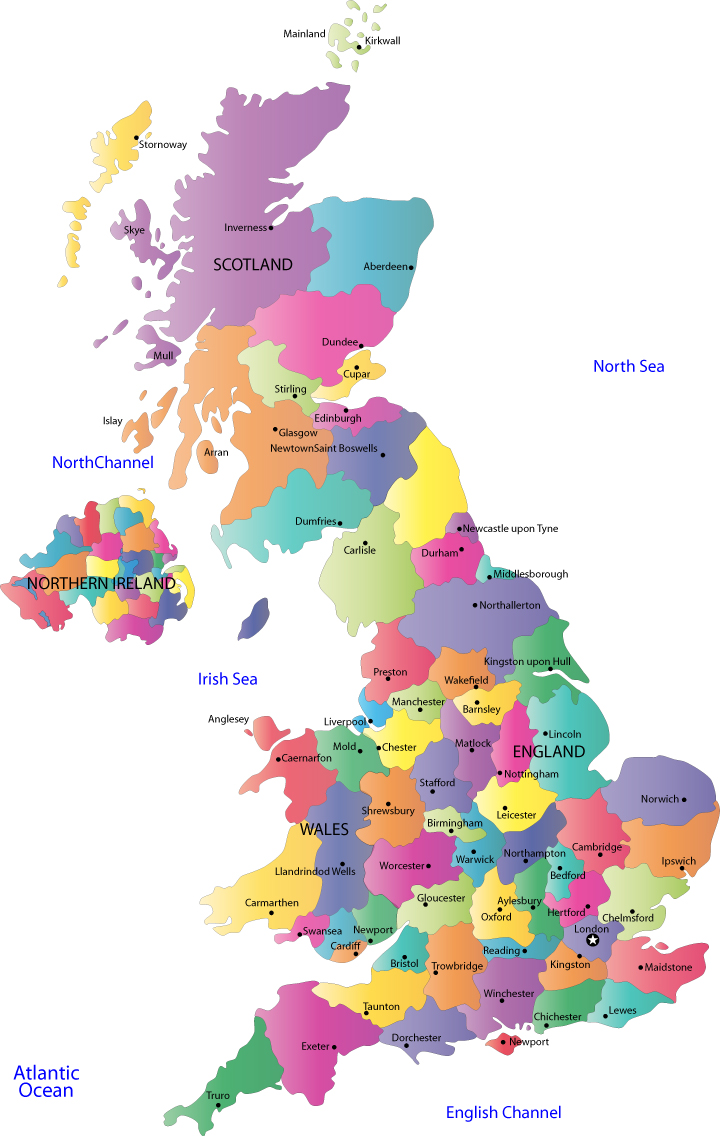 Car Insurance is a legal requirement in the UK and every motorist is required to have insurance for their cars against any mishap occurring on the roads or towards their vehicle and causing damage to someone else, their vehicle or property.
Obtaining a car insurance policy quote requires you to conduct an extensive market research on the various insurers and the myriad levels of comprehensive car insurance policy they offer. However, at the same time, your insurer will require information about you and your vehicle before they are able to obtain the best insurance costs quote for you. Below is an extensive list of all the personal information you are likely to be asked by your insurer against your car insurance costs.
Your birth date, gender and marital status
Your birth date determines your age. Generally, young drivers with nil or few years of driving experience and more likely to be involved in accidents than the matured and experienced ones, therefore if you are a young motorist, you will pay higher insurance costs. Gender features in the risk factor as women as known to be more careful drivers while men are more speed savvy therefore, women pay lesser towards their insurance costs. Also, married individuals are considered to be more responsible drivers as compared to the non-married ones and hence their car insurance costs are lower. If you are in a registered domestic partnership, you might be eligible for a discount.
If you are a young driver and would like to look at ways to decrease the insurance premium, you could consider taking additional driving courses such as Pass Plus. Car Policy Insurers consider Pass Plus certified drivers as low risk consumers and therefore, their car insurance costs are lesser than the uncertified drivers. Alternatively, you can choose a small car with a small engine i.e. one with a 1.1 litre engine and refrain from adding modifications such as upgrading the audio system, adding alloy wheels or spoilers.
Your profession
Your profession can be a major factor in determining how much amount you shell out towards your car insurance costs. The premium will be higher if you travel regularly as a part of your job and whether you carry invaluable stock or equipment in your vehicle. Also, if you do not use your car for work but simply use it for personal reasons can still make a difference in your policy premium quote. Insurers tend to charge journalists, entertainers and chef more than other professionals wherein nurses and social workers always enjoy paying a low premium towards their insurance costs.
A recent research in the UK has revealed that medical practitioners are the most accident prone motorists while car dealers are the least. In fact, 28% of the medical practitioners had made atleast one claim in the past three years as compared to the country's average of 12.71% during the same timeframes - a figure which is more than double the national standards wherein only 3.95% of car dealers had claimed their insurance during the past three years.
If you are a businessman and use your vehicle for business purposes, your insurance costs will be a business one and there are several classes of the policy to suit the coverage for your trading demands. You have to opt for a Commercial Car Insurance if you own a fleet or taxis or use delivery vehicles for your business.
Your home address
The area where you reside is a major contributor towards determining how much you pay towards your car insurance policy. Areas such as Inner and Outer London, Birmingham, Manchester and Liverpool are statistically observed to have higher crime and claims rate, therefore if you are a resident of these areas, the insurance costs you pay can be four folds more than areas such as Aberdeen and Isle of Man, who have maintained an exquisite track record in terms of making least number of claims and therefore enjoy paying low insurance costs. People residing in the suburban and rural areas of Scotland pay the lowest of car insurance premiums in the whole of UK.
Your driving history
If you have been convicted for driving on a previous occasion, it is imperative to let the insurer know as they calculate your policy quote. Hiding such information could lead to invalidation of claims and the policy altogether in the future. Every insurer has their own way of assessing convictions, however, typically and drunk/drug driving will draw a larger hole in your pocket as compared to a speeding ticket. Generally, car insurers look at our driving history record of the past five years and it is illegal to hide or withhold any information. Also, non disclosures can remain in your record for a considerably long time and impede with your eligibility of taking out any insurance policies in the future.
If you have made claims earlier, your insurer will perceive you as a high risk consumer and therefore your insurance costs will increase. Alternatively, if you have been maintaining your car insurance policy for a long time and have not made any claims whatsoever, you might receive a no claims discount which will reduce your car insurance premium by a significant amount.
Car Insurance for disabled drivers
According to the Disability Discrimination Act 2005, it is an offence for car insurers to refuse insurance covers to consumers on grounds of disability or to discriminate them by charging them with higher car insurance premiums. Even though the Act has been put to force for a decade now and most of the insurers have responded according to the legal demands of discriminating disability, there is still room for more understanding so that all disabled drivers are given a fair policy insurance quote. In the UK, there are about two million disabled drivers, which comprises of 6% of the total licensed motorists.
It is imperative to inform the insurers about any disability which you might have, in order to be on fair grounds from both you and your insurer's perspective.