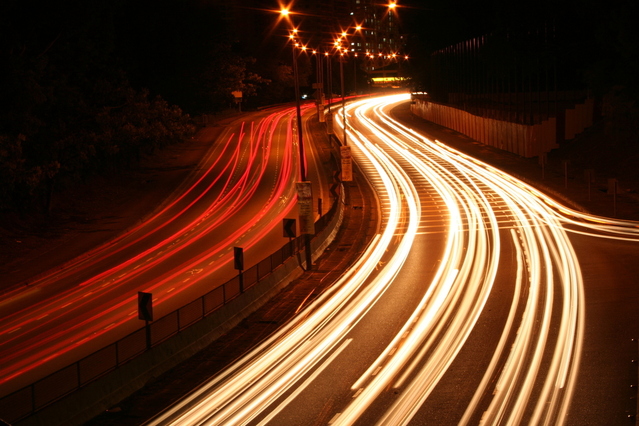 A fuel card is used commonly for diesel, petrol and other fuels at petrol stations. These cards are largely used by business owners for their company drivers who can make cashless transactions while purchasing fuel for their day to day driving. A fuel card can also be used for maintenance and expenses of vehicles. Fuel cards are handy and beneficial as they enable to manage and regulate the fuel expenses incurred and stay informed about personal and business related expenses.
Why do you need a fuel card?
Fuel cards provide their customers with a fixed price nationwide for their fuel. Based on bulk market prices, which is referred to as Platts price or Bunker price, is generally lower i.e. 2 or 3p per litre, than the standard market fuel pump price which assures that you make considerable savings on fuel, especially if you have numerous vehicles operating for your business. Through fuel cards, you can obtain monthly invoices which can clearly lay down the fuel purchase details and there is no need for your driver to produce bundles of fuel receipts to you. There is ample cost transparency and you will know which of your vehicles are consuming how much fuel each month. Unlike cash or credit cards, fuel cards are only used to purchase fuel exclusively. All these aspects add up to your bringing greater efficiency and control over your business.
There are a wide variety of fuel cards available for the UK market which might vary from branded to multi branded networks and from a fixed price to pump prices cards. There are a few things you could consider while selecting the best fuel card for you needs such as the size of your vehicle, the kind of fuel it runs on, the travelling distance and route of your vehicle and the amount of money you spend each month on fuel.
What are the different types of fuel cards?
Fuel cards can be broadly divided into the below types.
Bunkered Fuel cards – Fuel card providers who offer this type of a fuel card aims to achieve a fuel reserve on a particular network in order to meet a discounted price, which they then can then offer to their customers. If a customer buys a bunkered fuel cards, he makes a saving if the market price for a fuel rises immediately after a purchase.
Company Fuel cards – You need a company fuel card if your business heavily relies on transportation for its daily operations as in your case, even a small fluctuation in prices could lead to a huge financial ramification. Irrespective of whether you have a few vehicles or a huge fleet of vehicles, your enterprise can largely benefit out of this type of cards.
Retail Fuel cards – These types of cards allow their customers to draw fuel from almost any gas station. The retail price of the retail fuel cards is considerably higher than the bunkered fuel cards although in certain regions, it can be lesser i.e. for areas near the port.
International Fuel cards – While most of the fuel cards can be specifically used in a particular country, certain companies offer international fuel cards for themselves or through a third party. These networks offer their customer to refuel at automatic fuel pumps in order to minimize communication barrier. International Fuel cards can be obtained for personal use as well as for business fleets.
What is the difference between a credit card and a fuel card?
This might be an extremely relevant and common thought in the minds of the consumers, therefore the below laid down facts can help you determine whether you need a fuel card or not.
Fuel cards can offer you discounted fuel prices however, credit cards don't.
Credit cards are at a greater security risk as compared to Fuel cards.
There is limited supplier network in a fuel card wherein, there are no such limits in a credit card.
One can benefit from additional facilities such as monitoring filling patterns and obtaining fleet efficiency tools from fuel cards which is absent in credit cards.
Fuel cards are exclusively restricted to the fuel card network but with credit cards, fuel can be purchased anywhere.
Receipts must be kept for credit cards while it is not required for credit cards.
With a wide number of fuel card providers capturing the best of the UK markets, you will be spoilt for choice when it comes to selecting the right fuel card for you. In order to identify which company will be the most suited to take care of your needs, you can keep the following points in mind.
Look out for a fuel card which offers discounts and chip and pin protection.
Check for fuel card providers who offer you with a choice of five or more varieties and not one or two options.
Ensure that your provider gives you access to your account details at any time of the day. Seek for periodical reports about the usage with customized alarms in case there is an abnormal usage of your card.
In any case, avoid taking services from a provider who will make you call up their call centre when you seek assistance. Instead, ask for a dedicated relationship manager who is available on call.
Keep an eye for providers who offer you security with your card. You can tag each of your fuel cards to a dedicated driver or a vehicle or both which means that it cannot be misused, in case it is lost or stolen.
Your fuel card provider should be able to give you access to the nationwide branded networks such as Shell, Esso, BP and Texaco.
Irrespective of how big or small your enterprise is, it is imperative to conduct an appropriate online research with the numerous fuel card providing companies before you decide to make you choice.