The dramatically declining price of oil has been the subject of much debate in recent weeks, but why is the price of oil falling and what does it mean for the cost of petrol?
World oil prices have almost halved since June 2014, with the price of Brent crude oil falling below $60 a barrel for the first time since 2009.
Experts predict Brent barrel prices to rise to $70 in 2015 and $75 dollars in 2016, but this is still far below the $115 we were seeing just six months ago.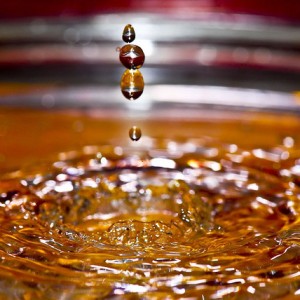 Credit Neil Sequeira Flickr: http://bit.ly/13ltCxl
So why is this happening?
One of the most crucial factors is the rise of fracking and shale gas extraction in the United States.
American oil production levels are at their highest level in 30 years – challenging the position of traditional oil production heavyweights, such as Saudi Arabia and Russia.
Indeed, Russia's reliance on oil to balance its economy, coupled with US sanctions as a result of its activities in Ukraine, have led the value of the Russian Rouble to slide into freefall.
And although the world's largest oil exporter, Saudi Arabia, is also Opec's most influential member, the oil cartel has so far declined to reduce oil production, which would shore up oil prices.
This is mainly because Opec members fear importer countries will increase their own production, causing them greater harm in the long term.
While the news is bleak for countries with oil-dependent economies, importer countries such as Britain could benefit from a small economic boost.
What does this mean for petrol prices?
UK petrol prices are currently around the £1.17 per litre mark, but trends suggest prices could soon fall to just £1 per litre.
This would mean petrol prices would be at their lowest levels since May 2009, however, as the fuel market has proved to be so volatile during recent months, nothing is certain and predictions, like the price of oil, can change.