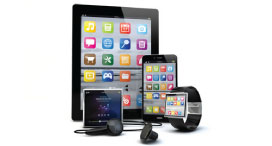 Digital & Creative Industries Insurance
We are more than happy to assess your creative or digital business insurance.
Small Business & SME Insurances
We appreciate that you may have never bought insurance for a business before and can help with our downloadable guide.
Property Management Insurance
You may have to arrange the insurances for a number of properties that are owned, let or even unoccupied.
Contractors' Insurance
We arrange all types of insurance for contractors, from professional indemnity insurance to public liability insurance.
Goods in transit
Rely on Well Dunn Insurance Services to arrange goods in transit insurance or courier insurance for your business.
Liability Insurance
Choose from public liability insurance, employers' liability insurance or products liability cover. We appreciate that no two businesses are the sameOffice Insurance
Well Dunn Insurance Services can find you a competitive deal on office insurance.
Plant Insurance
Rely on Well Dunn Insurance Services to arrange own and hired in plant insurance for your business.
Shop & Retail Insurance
Contact Well Dunn Insurance for shop insurance and a competitive retail shop insurance quote.
Tools Insurance
Protect the tools of your trade with trade tools insurance from Well Dunn Insurance Services.