Insurance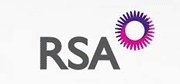 ---
Quick Fleet Quote
Need a fleet quote fast?
At Well Dunn we can arrange fleet insurance for your business if you have over 2 vehicles. Call us on 0800 093 0036 and in the majority of cases you will have a fleet quote in less than 10 minutes from our team.
Our minifleet policies are with leading insurers and can cover a wide variety of vehicles including:
        Company owned cars
        Private cars
        Tippers
        Vans
        Larger commercial vehicles
Reduce your paperwork.
By covering them all under the same policy with one renewal date you can reduce your paperwork and administration time.
Call now on 0800 093 0036 for a quote.
---