Sales Specialist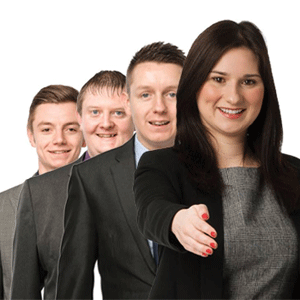 At Well Dunn Insurance Services, we have ambitious plans to grow the business and we will need talented professionals to fill a number of roles.
We are looking for talented sales people to join our business.
You don't need experience of working in the insurance industry to apply for this job.  As long as you have a proven track record in a sales environment, either face to face or on the phone, we would love to hear from you.
This role will involve handling inbound sales calls and making outbound calls when necessary.
We are looking for the following skills:
Customer service and/or sales experience and competency in a phone based role.
A people person who will be able to manage client expectations.
A willingness to learn about various insurance products.
Proven track record of target achievement.
Basic IT competency.
What we will give you:
25 days holiday
Competitive salary
Centrally located offices in the heart of Manchester
An opportunity to learn and carve a career in the insurance industry
Chance to be part of a growing team
To apply please send your CV and a cover letter explaining your experience in this area. Someone will be in touch with you if we wish to pursue your application.
Other Roles
As the business grows we will look for other roles too. Please visit www.welldunninsurance.co.uk/why-choose-well-dunn-insurance/careers/ for more information.
If you would be interested in hearing about the roles that become available please email Careers@WellDunnInsurance.co.uk with details and we will email you with details of the roles when available.