Regardless of how long you've been in business, understanding exactly what insurance cover you need can be confusing. But fear not, Well Dunn Insurance has put together this helpful guide of all the insurances you require as a business owner.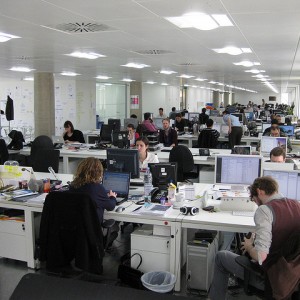 Credit Phil Whitehouse
on Flickr http://bit.ly/1vHSvRB
Employer's Liability Insurance
Employer's Liability Insurance is compulsory for anyone who employs staff. It protects business owners in the instance that an employee makes a claim after suffering an injury or illness during the course of their work.
Public Liability Insurance
Public Liability Insurance provides protection in case a member of the public suffers an injury, financial loss or damage to their property as a result of your business activities.
Products Liability Insurance
Products Liability insurance provides cover against claims of products causing injury, death or damage and is highly recommended if you sell, repair or manufacture goods.
Professional Indemnity Insurance
Professional Indemnity Insurance provides cover for claims brought against you due to your professional negligence. Professional Indemnity is a requirement for anyone who provides advice, design work or a professional service, such as doctors, lawyers and accountants.
Building/Premises Insurance
Building Insurance is for anyone who owns a building and protects against fire, flood, malicious damage and escape of water. If you lease the building, it is likely the landlord will have insurance in place, but always check your tenancy agreement as you may be required to provide your own cover.
Contents Insurance
Contents Insurance provides cover against the loss or theft of your business contents, such as office equipment, stock, plant equipment, tools and machinery.
Office Insurance
Office Insurance from Well Dunn Insurance is an inclusive package that provides cover for your premises, people and contents. Office Insurance is applicable to people who work from home, at a business premises and to people who own or rent their office space.
Business Interruption Insurance
Business Interruption Insurance (also known as Business Income Insurance) covers business owners against the loss of income in the event of an insured peril, such as fire or flood. You can get Business Interruption as part of a business package policy, or as an add-on to your property insurance.
Goods in Transit Insurance
Goods in Transit Insurance provides cover for those who carry other people's goods, it is recommended particularly for couriers and hauliers.
Business Car Insurance
Business Car Insurance is for people who have one singular vehicle registered in a company name, or wish to insure their company cars on separate policies.
Fleet Insurance
Fleet Insurance is for business owners who have two or more vehicles. The key benefits of fleet insurance are reduced paperwork, one annual renewal date and reduced premium costs.