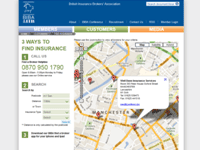 You may have seen the news reports about the recent crack down on ghost broking and the fake insurance scams people have been subjected to in recent months.
It is estimated that in the UK up to 20,000 people may have fallen foul of ghost brokers meaning it is now more important than ever that you check you are purchasing insurance from a reputable insurer or broker.
What is Ghost broking?
Ghost brokers offer bogus insurance policies and provide their customers with fake documents leaving them exposed to losing their driving licenses or even susceptible to prison sentences.
Usually ghost brokers set up fake websites or advertise cheap insurance policies to price sensitive customers such as young drivers or those with convictions. These websites and adverts look legitimate and so it is easy for people to fall foul of the scam. Most people are completely unaware that they are not insured.
How to check your broker?
For your piece of mind we have used ourselves as an example when possible and will show you how to check that you are insured.
1. Check your broker is registered with the Financial Conduct Authority (FCA). It is a legal obligation for all insurance companies and brokers to be registered with the FCA. You can check this at http://www.fsa.gov.uk/register/firmSearchForm.doIf you search for Well Dunn Insurance you will see that our FCA number is 582576 and the details of our business.
2. Check whether the broker you are using is a member of a reputable membership such as British Insurance Brokers' Association (BIBA). If you visit the BIBA Find A Broker website at http://www.biba.org.uk/FindBroker/ConsumerHome.aspx?pageIndex=0 and search our postcode M1 5AN, you will see that we are members of BIBA. We feel this gives us an integrity and consumer confidence that they are working with a reputable business.
3. Once you have purchased your insurance you can check your car has been insured. The Motor Insurance Database allow you to check your own vehicle free of charge by visiting http://ownvehicle.askmid.com/
If you have used the above methods and find that your broker isn't FCA registered, a member of any trusted organisations or that your vehicle is uninsured on the Motor Insurance Database follow these 4 steps which have been created from the 7 steps outlined by the FCA.
1. Stop sending money – Ensure cancel any direct debits to the firm. If they have been given you bank details, contact your bank asap and tell them to put a stop on this. It may be necessary to get a new bank account.
2. Report the scam to the FCA – Call 0800 111 6768 (free from a landline number) and provide as much information as you can about the firm.
3. Report it to the police – The Police have a fraud helpline that you can call on 0300 123 2040. Again try to give as much information as possible including where you sent your money and what type of insurance products you have purchased from them.
4. Be vigilant – If you have been scammed before your details may be used to scam you again. Be incredibly vigilant of any future contact.
If you have lost money to ghost brokers or other financial scams, some may set up fake 'money recovery' businesses and schemes claiming that they can help you recover the money you lost. If you are dubious about their claims or they offer a too good to be true deal then be very wary.