We like to get the job done at Well Dunn Insurance, so we don't waste time when it comes to recruitment – as our newest member has found.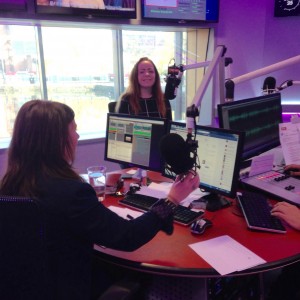 Fran being interviewed at the Key 103 studios
Fran Holland moved to Manchester, where Well Dunn is based, from Bracknell near London, less than a month ago.
The 22-year-old made the move up north to live with her uncle in the hope of finding a new job, but had no firm plans.
She had only been in Manchester for two weeks when her uncle heard about the Key103 £1Million of Work initiative and advised her to take a look at the radio station's website.
On Friday, March 13, Fran applied for an administration role advertised by Well Dunn and within 20 minutes, we had called her for a phone interview.
Friday the 13th isn't unlucky for everyone, because Fran came in for a face-to-face interview the following Monday and the next day was offered a job with Well Dunn's associated brand, Insurance Revolution.
"I couldn't be happier, I'm really enjoying the role so far," said Fran.
"My mum told me to come home if I didn't find a job in a month – she couldn't believe it when I told her.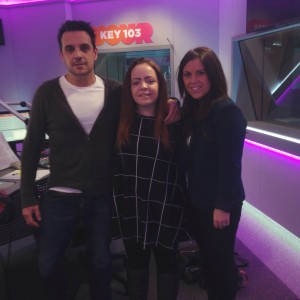 Fran with presenters Mike Toolan and Chelsea Norris
"It just shows there are jobs out there."
And Key103 was so impressed by Fran's achievements that she was asked to appear on its breakfast show.
She was interviewed by the show's presenters, Mike Toolan and Chelsea Norris, which was broadcast on March 26.
"I was so nervous before I went in, but I'm really glad I did it," said Fran.
Paul Dunn, director of Well Dunn Limited, the parent company of Well Dunn Insurance and Insurance Revolution, said: "We're so happy with how things have worked out with Fran.
"We knew she was right for the job almost instantly and she's fitting into the team really well.
"We've always got jobs available for talented, hard-working people, so I would encourage anyone interested in administration, insurance or sales to get in touch."
Click here for more information about job opportunities at Well Dunn Insurance.
Listen to Fran's Key 103 interview here.